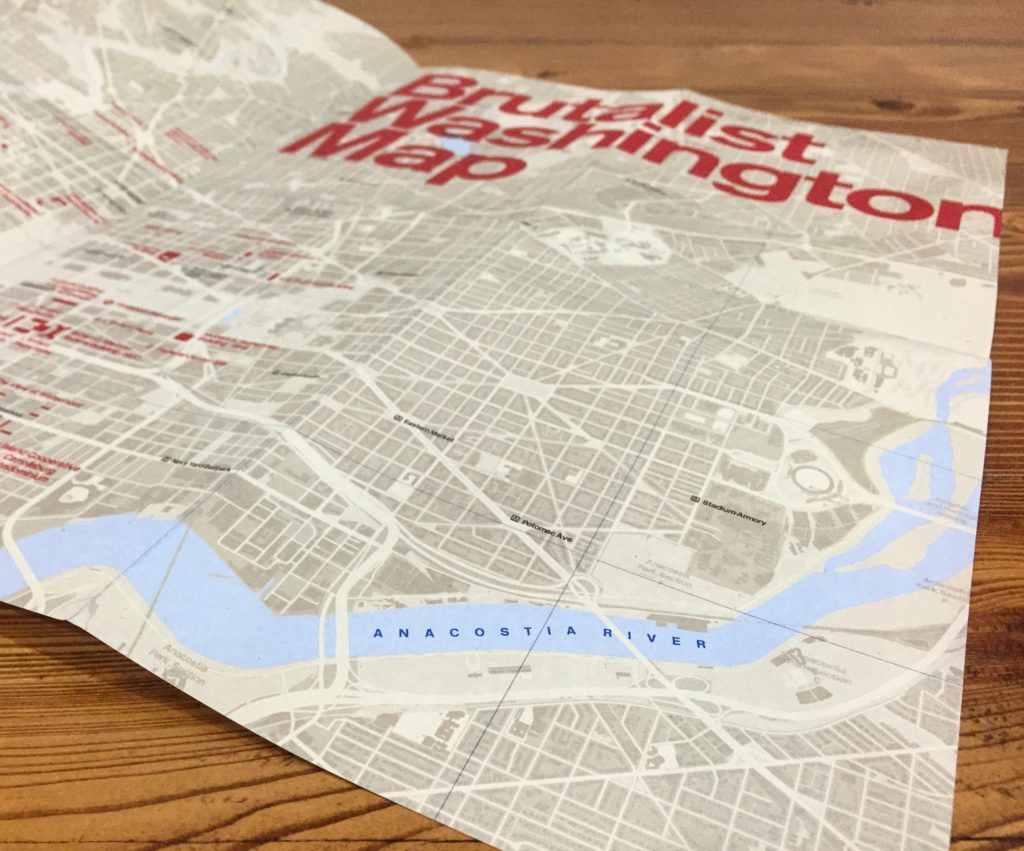 We're overjoyed to announce that the Brutalist Washington Map, published in collaboration with Blue Crow Media, is now available!
Pick up your copy locally at the National Building Museum in Judiciary Square, request it at your local bookstore, or order online via Blue Crow Media.
The guide features 40 leading examples of Brutalist architecture from the Hirshhorn Museum and the J. Edgar Hoover Building (FBI HQ), Dulles Airport and Georgetown's Lauinger Library to lesser known buildings like the the Woman's National Democratic Club Annex, National Presbyterian Church and Reston's Lake Anne Plaza. Details for each building and metro station, include the location, date and the architect or practice responsible.
Priced at $10 USD (£8 GBP) plus shipping, it is available to purchase through Blue Crow's website, and at the National Building Museum shop in D.C. Two sided, with a map on one side and an introduction to Brutalism and post-war construction in Washington, along with architectural details for each building and photos on the other, it opens to 16.5 inches (420mm) x 23.5 inches (600mm) and folds down to 8.25 inches (210mm) x 6 inches (150mm), and is protected by wide band.
This is the Blue Crow Media's fourth architecture guide, following the Brutalist London Map, the Art Deco London Map and the Constructivist Moscow Map. Subsequent releases include Modernist maps of Berlin and Belgarde, and Brutalist maps of Sydney, Paris, and Boston.