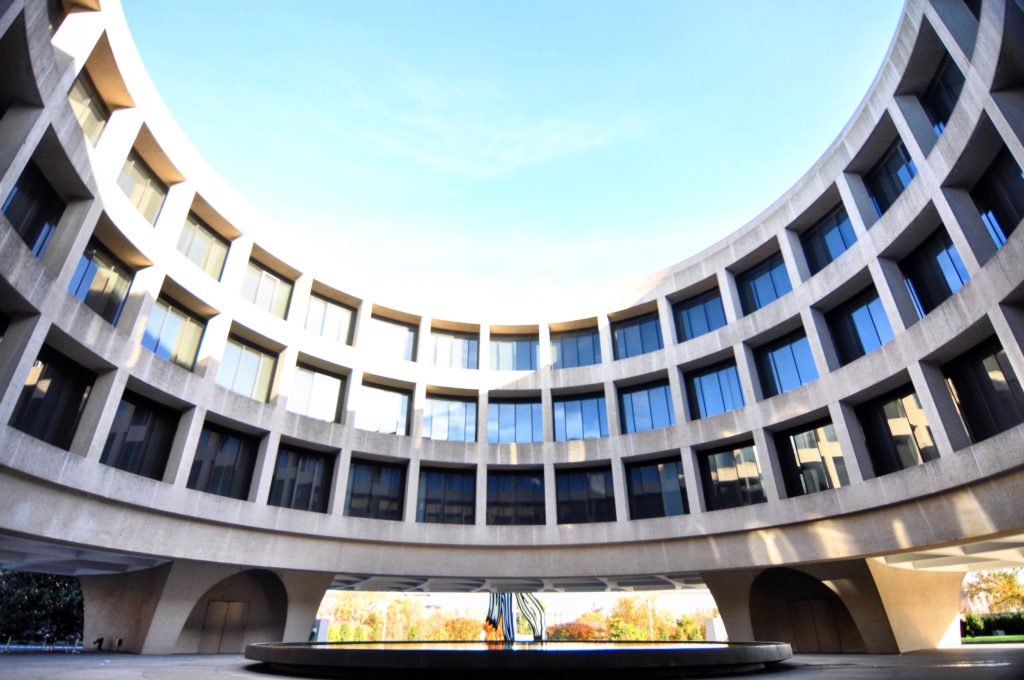 On the evening of October 2, The Hirshhorn, IGDC, and BrutalistDC will co-host a World Architecture Day sunset tour of the Hirshhorn Museum and Sculpture Garden. The Hirshhorn, which was designed by Gordon Bunshaft of Skidmore, Owings & Merrill, and opened in 1974, is a prime example of Brutalist architecture in Washington, D.C., sited at the midpoint between the Capitol and the Washington Monument along the National Mall. Its sunken sculpture garden offers a quiet, shaded refuge from the expansive lawn of the Mall, and the museum was envisioned by Bunshaft to be "a sculpture on the mall."
From the Going Out Guide listing:
The Smithsonian's lone brutalist building has affectionately (or derisively) been referred to as a "brutalist doughnut." The museum will celebrate its round, empty-in-the-middle design on World Architecture Day with free Sugar Shack doughnuts for all visitors, in addition to architecture-focused talks and tours. Highlights include Amanda Kolson Hurley, author of a Washington Post Magazine article on preserving — and improving — brutalist architecture, discussing her story at 12:30 p.m., and @brutalistdc founder Deane Madsen leading an Instagram tour of the building at 6:15 p.m. 10 a.m. to 7 p.m. Free.
We hope to see you there!
Read the full Going Out Guide list of upcoming events at The Washington Post.